Quickmount Asteroid
32 reviews Regular price $29.99 On Sale
Product Description
Quickmount Asteroid
-Specs-
Avg. Weight

16 grams

Dimensions

26 mm tall, 39mm wide, 20mm thick (w/o bracket)

Light Features

12 Lumens
Micro USB rechargeable
3 Light Modes (Flash 24 hours, Pulse 6.5 hours, Steady 5.5 hours)
Water Resistant
MIPS Brain Protection System
Rotational motion can cause brain injuries. The low friction layer allows a sliding movement of 10-15 mm in all directions, reducing rotational motion to the brain during impact.
Customer Reviews
Write a Review
Ask a Question
Filter Reviews:
Bern
light
something
back
stock
helmet
Christmas
reference
house
battery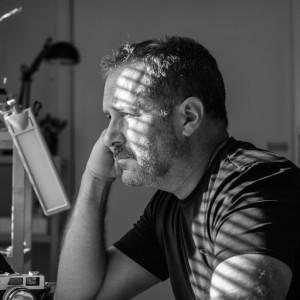 JC
08/03/2022
Joe C.

United States
I'd call it an Asteroid with a friggin' laser beam attached
Let me just say, right out of the gate, that I am a man who is all thumbs. Whist I know "righty tighty leftie loosey" that doesn't mean I'm not going to break something in the process. So, hat tip to Bern for making the Quickmount Asteroid an easy mount Asteroid as well. If I didn't mess it up then neither will you. Next. The laser beam. Holy Light-Up-The-Night Batman! (that's a reference to the old Batman television show and not the Dark Knights and such) As much as I try to not ride at night I could not resist the test run. Needless to say my wife had to ride in front of me because she was losing her night vision ability thanks to the Asteroid. And then the different light patterns. I gotta say, I'm more of a pulse guy. The slow rise and fall of the light is mesmerizing. Thankfully I'm not riding behind myself. It looks hypnotic. Yes, I know what you're saying. How can you ride behind yourself? Two words - time travel. And a bonus word - duh. That's all I have to say on that subject. So thanks for lighting up the night behind me Bern. It keeps the traffic as well as the time-traveling variants of myself off of my tail.
Glad you're digging the Asteroid Joe :) Hope it continues to keep you safe from traffic and potential time-variants though the TVA should handle the second part for you (Loki Reference I know its Marvel not DC but I digress). Stay out there!
06/10/2022
Keith M.

United States
Excellence
This is a great attachment for my helmet. I unfortunately dropped my helmet a broke my first Quickmount Asteroid yet it continued to work. I dinged up the bracket in another negligent mishap and still was able to use the gear. Excellent product.
Awesome to hear you're enjoying the Asteroid and its holding up strong! Stay out there!!
04/28/2022
Joshua T.

United States
Awesome product!
It's been a game changer when I ride at night. I had someone stop in the parking lot of my complex and compliment at how bright it was. Thanks for making it!
04/19/2022
Logan K.

United States
Great little light
Does what you want, keeps you visible at night. Love that I don't have to remember to grab it when I leave the house since it's always on my helmet.
Glad you're enjoying your Asteroid so much! Thanks for the feedback!
04/11/2022
Remington R.

United States
Great light to keep me safe
It's easy to use and super bright. Puts me at ease while skating at night and early morning that I will be seen. The battery last a long time and I like how it does a soft shutdown to let you know it's going dead so you can get it charged.
Thanks for the kind words Remington! Glad you're enjoying the light and its helping you feel safer while staying out there!