e-Bike Helmet Guide
The Ultimate Guide to e-Bike Helmets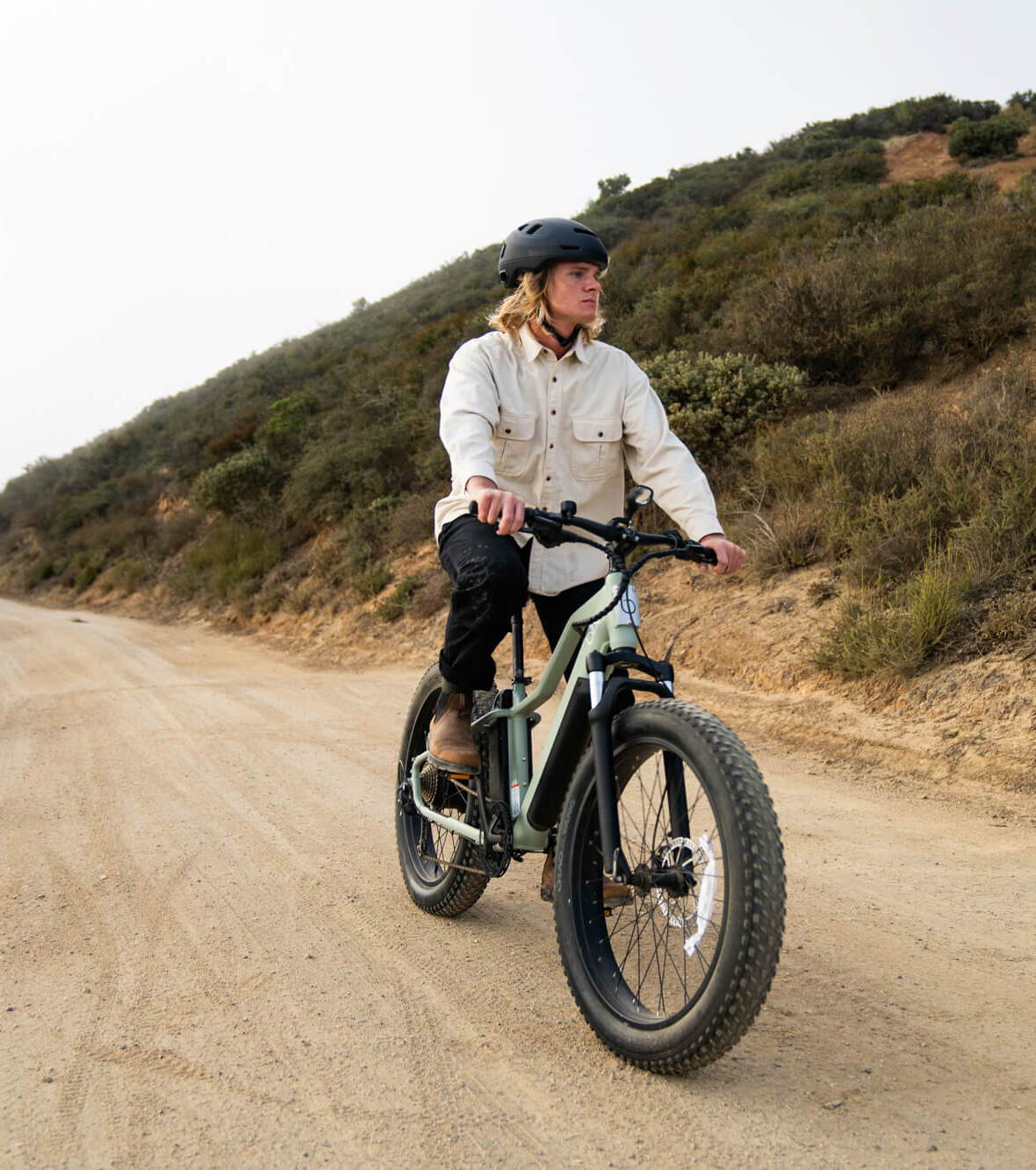 Here's why you'll love the Hudson e-bike helmet
Simply put, e-bikes haul ass. Whether they've got pedal assist or a straight up motor, most e-bikes top out somewhere around 28 miles per hour. At speeds like that, it's paramount that riders wear a helmet to protect their head, face, and brain in the event of an accident.
The issue? Not all helmets were created equal. While any helmet is technically better than no helmet, the safety standards for protective gear vary widely. Because of this, traditional bike helmets just don't offer sufficient protection for e-bike riders.
In recent years, e-bikes have grown rapidly in popularity. They're more efficient, more fun, and sometimes even quicker than getting around town in a car. Unfortunately, the rise in e-bikes has resulted in more spills, accidents, and trips to the ER.
Because of that, in 2015 the Dutch government developed an all new safety standard specifically for e-bikes, called the NTA-8776. Since its inception in 2015, this safety standard has become the gold standard for e-bike protective gear.
NTA-8776 certified protection standards
To be eligible for the coveted NTA-8776 certification, an e-bike helmet must protect the rider from impacts at high speeds and provide protection in two different ways:
Dynamic Impact Protection

– Dynamic Impact Protection absorbs energy in the outer casing when an object or surface hits a helmet. The external casing of these helmets is made of rigid material, but it will deform to absorb and reduce any force. This means that the impact force will not damage your head, even if you hit a surface as hard as concrete.

Progressive Energy Absorption

- The helmet's degree of progressive energy absorption refers to how well they deform and bend under impact. For example, the shell of an e-bike helmet must absorb energy through deformation.
Your helmet material must absorb energy by deforming inside the helmet liner. This is necessary to guarantee that the protective shell can absorb as much energy as possible if hit. A rigid hard shell cannot readily absorb energy in a blow, which causes the energy of the impact to transfer to the rider.
Did you just get PTSD to your high school physics class? That's alright – we're the experts in this kind of stuff so you don't have to be.
Just think of it like this: the NTA-8776 safety standard requires a soft liner and hard inner liner to make up an airbag-like system that works like a crumple zone to soften the impact of a collision.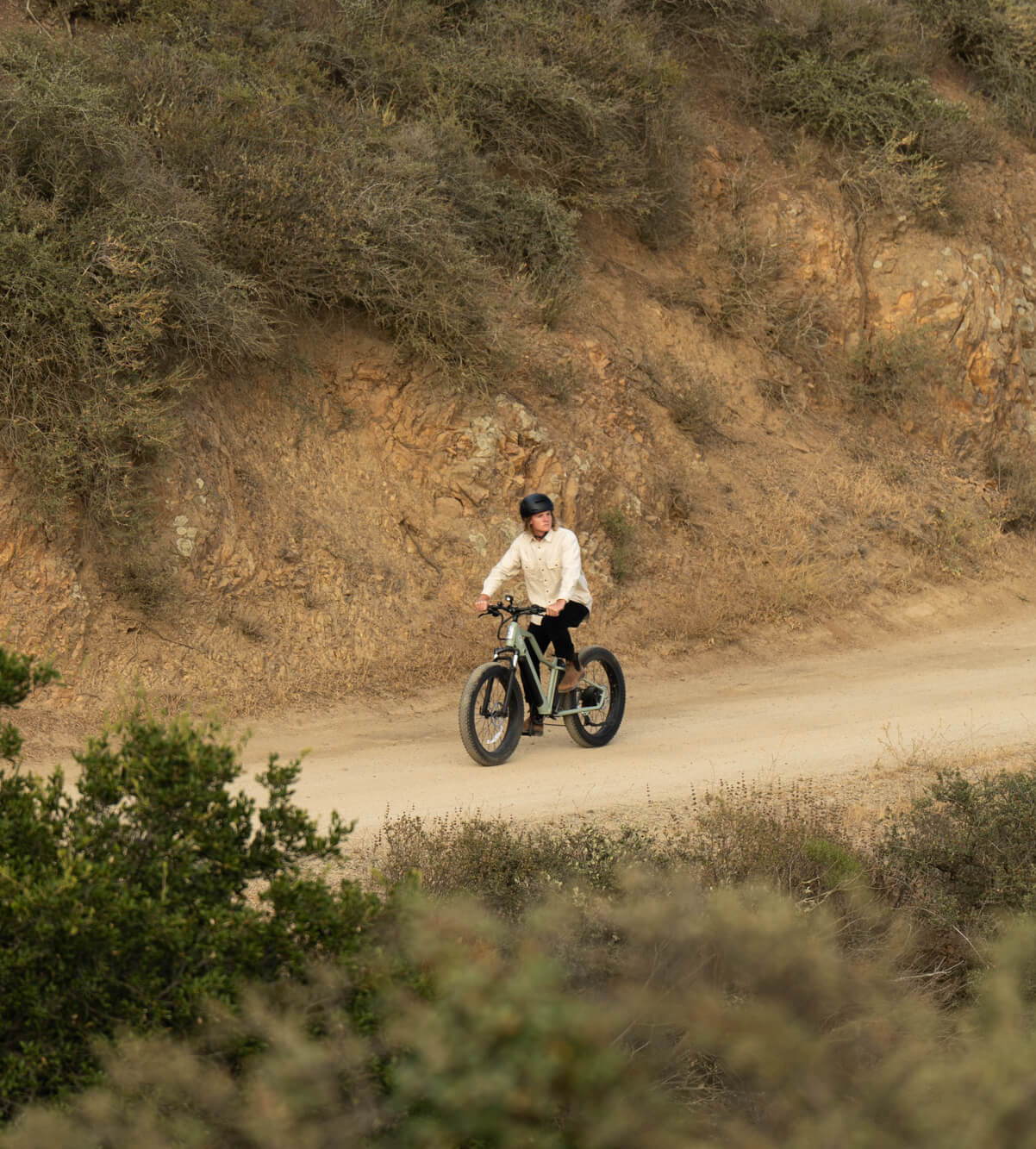 E-bike helmets must be durable and shock-absorbent
In order attain the NTA-8776 certification, an e-bike helmet must be durable and protect its user from shock. This is achieved with a shock-absorbent inner liner and an outer shell made with protective material. In addition, the liner must absorb the energy of the impact as it passes through the helmet's outer shell and be able to deform without breaking.
The e-bike helmet absorbs energy with the help of the deformation of itself or its outer covering materials. The outer layer will also include rigid foam inserts (multi-impact), which can absorb more than one blow before breaking. After a crash, some helmets need to be discarded. Certified e-bike helmets can absorb further impacts while still offering the same level of protection for the rider.  
Why you need an e-bike-certified helmet
While plenty of companies like to call their lids "e-bike helmets", not many of them actually have the receipts to back up their claims.
A helmet that is not NTA-8776 certified might be unsafe to use for e-biking. If it doesn't proudly boast that it's NTA 8776 certified, then it probably hasn't been tested for use with e-bikes and might not offer adequate protection in the event of an accident. In addition, it's critical that you select a helmet that fits your head comfortably and that provides sufficient protection in the event of a crash.
To be sure you are choosing an appropriate helmet to protect you, we recommend you check with your bike's manufacturer for guidance.
How to know if your e-bike helmet is NTA-8776 certified
You want to be able to tell if your helmet is compatible with your E-bike. Fortunately, manufacturers go to great lengths to make the certification easy to spot. Look for stickers or owner's manuals to check if your helmet meets the NTA-8776 standard. If the helmet does not have this certification, you should not use it while riding your e-bike.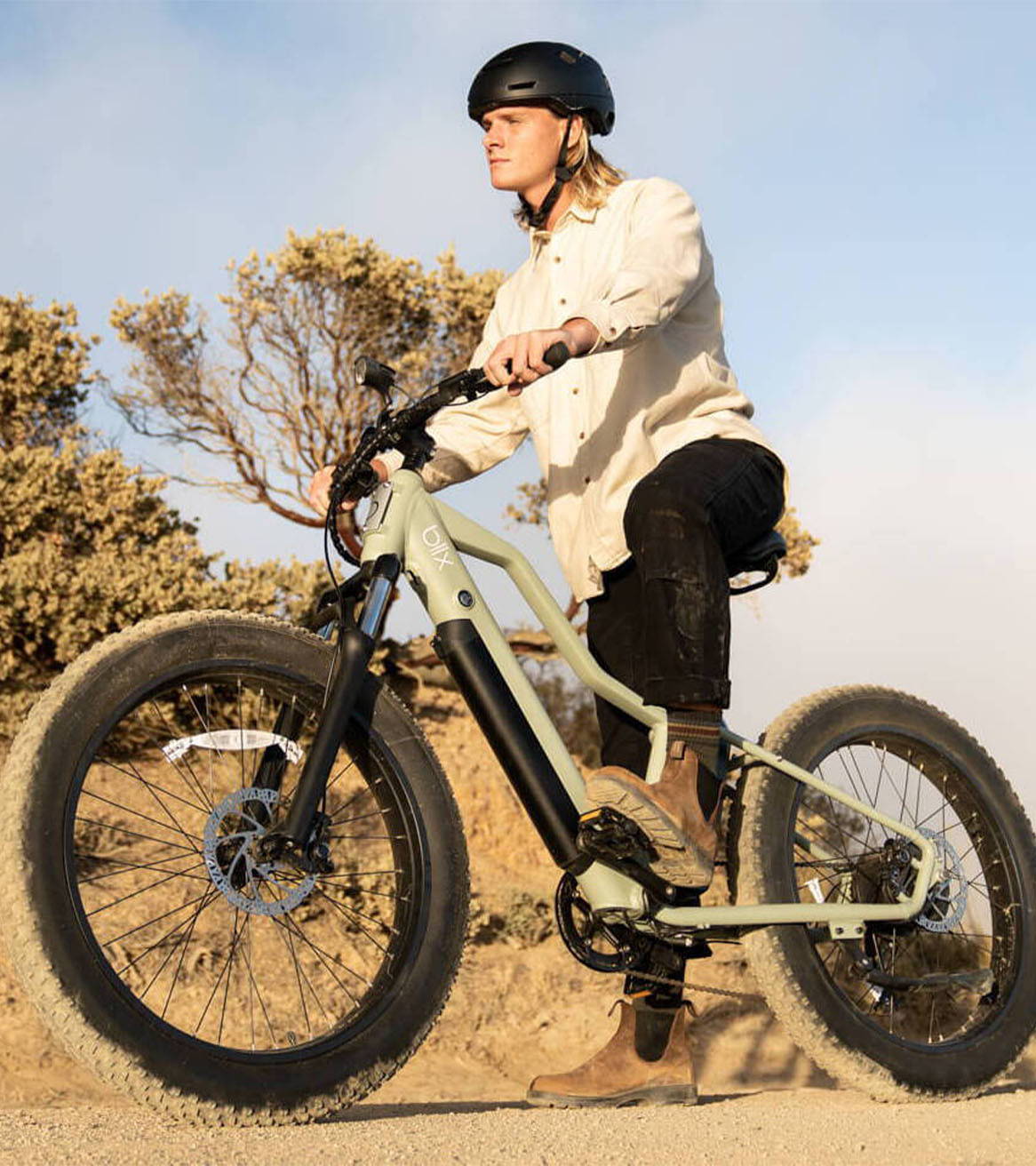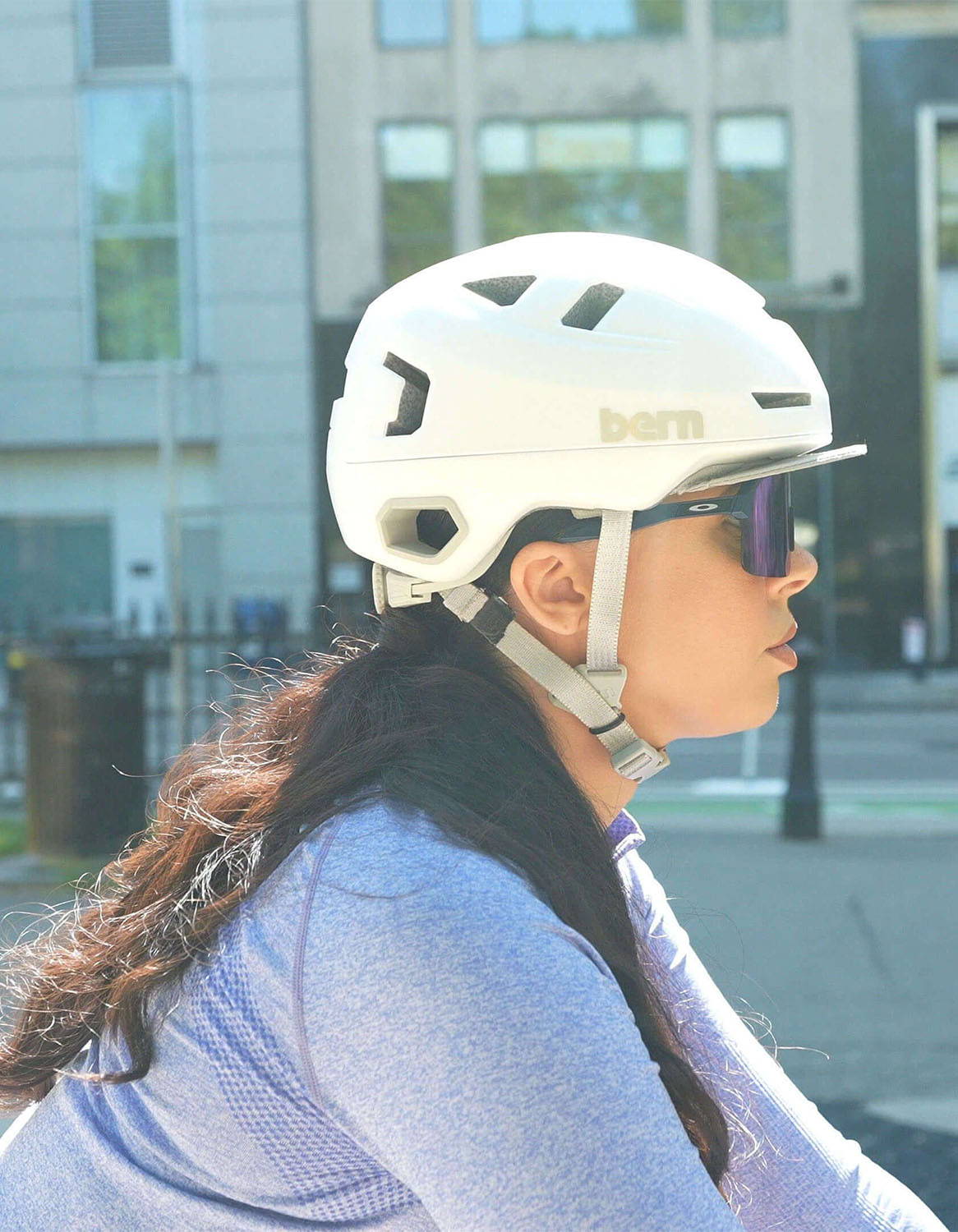 The safest e-bike helmet is the one that you're actually going to wear…and if it makes you look like a dork, you're probably not going to wear it. At Bern, we care about style and comfort almost as much as we care about safety – which is why we designed the Hudson with Bern's signature street ready style you know and love.
The Bern Hudson Helmet ($140) is NTA-8776 compliant and includes a MIPS Brain Protection System. The Multi-Directional Impact Protection System (MIPS)-patented Brain Protection System (BPS) reduces rotational motion to protect your brain in the event of a high-speed crash. The Hudson weighs in at just 305 grams, making it lighter and lower profile than most other e-bike helmets on the market.
The Bern Hudson e-bike helmets come in a variety of colors:
Matte Black

Satin White

Matte Sand

Matte Hyper Green

Matte Mint

Matte Navy
In addition to MIPS protection and NTA-8776 certification, the Bern Hudson helmet has also been awarded a 5-star safety rating from the Virginia Tech Helmet Lab, the highest possible rating on this test. And, because e-bike riders have more than just themselves to worry about, the helmet includes an integrated LED light that is micro-USB rechargeable. This light lasts up to 10 hours, making it easy for drivers to see you with three light settings (steady, flash, and pulse).
More protection, less bulk, added visibility – what's not to love? Weighing in at just 305 grams, the Hudson is a low-profile e-bike helmet that offers high profile impact protection – including a 5-star safety rating from the Virginia Tech Helmet Lab and the coveted NTA 8776 e-bike safety certification. Translation … this thing is rated up to 27mph, meaning you're covered whether you're hopping on an e-bike, a scooter, or any other juiced up ride. Call it micro-mobility, electro commuting, or straight up common sense, this helmet keeps you looking good and feeling safe on your next e-excursion.