Product Description
The Macon 2.0 is Bern's skate inspired hard-shell lid, featuring the durability you need with the lightweight performance you desire. The Macon 2.0 is 20% lighter than our original Macon, allowing it to deliver the optimal skate style look in a hard shell that's lighter, more comfortable, and more dependable than those wallet-crushing options. It comes loaded with a no-fuss EZ Fit system, MIPS impact liner, and Bern's all season technology.
-Features-
All Season
Pick the model that best fits your style and customize your helmet with our range of seasonal upgrades.
Quickmount Light Compatible
The Quickmount Asteroid is a micro-USB rechargeable bike light. It is easily fastened to the two-hole mount located on the rear of the helmet's shell.
EZ-Fit
Like it's name this system is EASY! A no fuss elastic system auto adjusts to the perfect fit everytime, just put it on and ride!
MIPS
Multi-Directional Impact Protection System. Designed to protect against rotational violence to the brain caused by rotational impacts.
-Specs-
Avg. Weight

380g; 400g w/ MIPS

Safety Standards

Construction

ThinShell

Fit System

EZ Fit

Vents

12
| Fit Size | S | M | L |
| --- | --- | --- | --- |
| CM | 52 - 55.5cm | 55.5 - 59cm | 59 - 62cm |
| Hat Size | 6 1/2 - 7 | 7 - 7 3/8 | 7 3/8 - 7 7/8 |
MIPS Brain Protection System
Rotational motion can cause brain injuries. The low friction layer allows a sliding movement of 10-15 mm in all directions, reducing rotational motion to the brain during impact.
Customer Reviews
Write a Review
Ask a Question
Filter Reviews:
helmet
Bern
color
size
Macon 2.0
MIPS
head
whatever
style
glove
08/03/2022
Maria

United States
My old helmet is super jealous!
I will miss my old green, Great Gazoo (Flintstone's reference) Bern helmet, but my new one sure is a beauty! It is much lighter, has MiPS tech - and the awesome accessories options! I took a photo of old and new - but in hindsight, I should have positioned them differently. Looks like they are trying to make helmet babies. ;)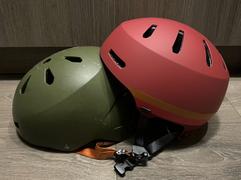 Glad you're enjoying the Macon 2.0! Also that's how the Macon Jr will be made ;)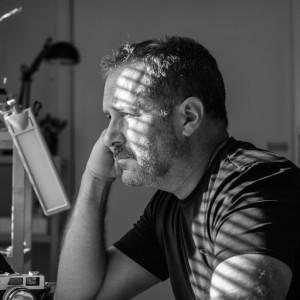 JC
08/03/2022
Joe C.

United States
Protecting my big ole noggin'
It is an arduous to find hats and caps and helmets that fit my head. At a 7 ⅝ hat size the struggle is real. Add to it my desire to add the best brain saving technology to said helmet. Don't be mislead, however, big skull doesn't mean big smart brain. Not in this reviewer's case anyway. When it came time to replace an old old helmet (I mean dry rotting foam old. Like I said, not the sharpest tool in the drawer.) I heard good things about Bern and the Macon 2.0. First of all, major kudos to Bern for making a helmet that fits me perfectly. I didn't even have to submit a plaster mold of my head for custom fitting. The size Large fits like a glove (the good kind of glove, not the dish washing things I seem to rip all the time. Honestly, why bother with those things? Dish pan hands? Is that still a thing to worry about? If that's what wrinkled fingers from swimming is then color me unconcerned. But I digress.) I have been out on some 10 to 15 mile bike rides with it (the day after it arrived actually) and no issues with being too tight. Next is ventilation. I won't disgust you with any detailed descriptions of my proclivity toward sweating (of which I am quite hygienic thank you very much), but suffice to say that my ever balding head felt very aired out during my rides. And last is the MIPS. Thankfully I have not had a chance to test the MIPS effectiveness. I am confident, through the research I have done (including the doctor that treated my last concussion, it was years ago so No that's not why I write this way) that brain is in good hands with MIPS. I have been spreading the word on Bern. You should too. Well done folks. Well done indeed. Thanks for keeping my brain inside my skull.
Thanks for the review Joe! Glad we could assist in airing out your noggin while keeping your brain inside your skull :) Stay Out There! We appreciate you spreading the good word.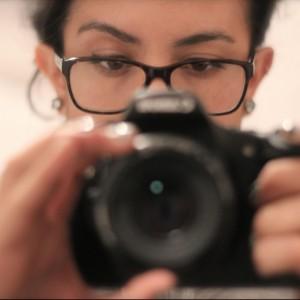 S
06/28/2022
Sol

United States
Cute and comfy
This helmet is so great that I had to purchase a second one. I love how light it is, even in the dead of summer. I cannot recommend it enough.
Awesome! Glad to hear you're enjoying the Macon 2.0 so much. Stay Out There!!!
06/07/2022
Lucas B.

United States
Great! Fit well and feel safe
I had no problems so far. The material and the color seems to be really good and the MISP system makes you to feel safe and comfortable. About the size, you can trust on the size chart. Only complements! :)
Awesome to hear you found an accurate fit! Thanks for the sweet review, Lucas. Stay Out There!
05/24/2022
Jude H.

United States
Love it!
Finally found a helmet that fits well and doesn't give me a headache! Fantastic.
Hey Jude, Love to hear the Macon 2.0 fit comfortably. Stay Out There!