Product Description
No more beanies under your lid, no more sacrificing protection for warmth, and no more crappy one dimensional helmets. Take full advantage of Bern's all-season capability with the Macon 2.0 Winter Knit. Here's how it works: switch out the top pads, click the ear cups into place, screw in the goggle clip, and you're good to go for winter shredding. "Winter Shredding" includes but is not limited to: skiing, snowboarding, fat biking, regular biking, sledding, competitive gelande quaffing, fishing for king crab on the Bearing Sea.
MIPS Brain Protection System
Rotational motion can cause brain injuries. The low friction layer allows a sliding movement of 10-15 mm in all directions, reducing rotational motion to the brain during impact.
Customer Reviews
Write a Review
Ask a Question
Filter Reviews:
helmet
duuuude
feeling
Verstappen
wheels
ice skating
Works
bulk
head warm
winter kit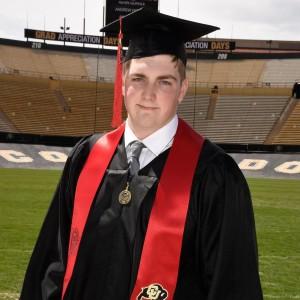 RY
08/09/2022
Robert Y.

United States
The coolest of cool
This helmet might not make me fast as Verstappen, nor does it give me wings but when I'm flying on two wheels - it keeps my feeling safe, secure and totally sick duuuude.
Love to hear it Robert! Keep rocking it. Stay Out There!
03/09/2022
Daniel C.

United States
Macon 2.0 winter knit
Works great in cold weather. Perfect for outdoor ice skating
Hey Daniel, That's awesome you are putting the multi-sport title to use! We appreciate your review. Stay Out There!
12/07/2021
Brandy K.

United States
Awesome stuff
Love my new winter kit. Keeps my head warm without adding bulk. Nice work!
Thanks Brandy! Enjoy your winter rides. Stay Out There!
09/10/2021
richard g.

United States
Bern Macon Helmet 2.0
I purchased this helmet for bicycle riding. I wanted a full helmet design but also wanted a visor. I purchased the visor after the helmet. I love the fit and weight The big surprise was that I was able to buy a enter kit so I can use this helmet for skiing also. I am pleased with that dual use I can get out of the helmet
Thank you for the great review, Richard! Love to hear you'll be rocking the multi sport Macon 2.0 all year round. Stay Out There!
03/02/2021
William A.

United States
Makes a year-round helmet
The Winter Knits install easily and remove easily, turning my warm-weather cycling helmet into a mountain-ready ski helmet in just a few seconds. It isn't overly stuffy, and seems to ventilate pretty well when I'm really working up a lather.
Love to hear you are enjoying the Macon 2.0 Winter Knit! Thank you for the review. Stay Out There!