Product Description
Bern Click-Mount Light
MIPS Brain Protection System
Rotational motion can cause brain injuries. The low friction layer allows a sliding movement of 10-15 mm in all directions, reducing rotational motion to the brain during impact.
Customer Reviews
Write a Review
Ask a Question
Filter Reviews:
light
helmet
Bern
Watts 2.0
experience
bike
visibility
cars
front
attention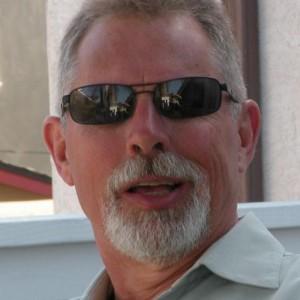 MP
06/29/2022
Mike P.

United States
Customer Service and the Blinking Red Light
I really appreciate the experience with bern. My light fell out of the helmet and the was run over by a car. I reached out to buy a replacement and you sent me one. Thank you very much. And by the way, the hudson is a great helmet. It got tested just this past Friday when a driver decided to not see me on a major arterial and stopped barely in time. In the meantime I did a tuck and roll 3 feet in front of her. A really unskilled and lazy driver who was trying to cut through a gas station because she couldn't be bothered to take a much safer route that would have put her on the street she was headed for without the illegal cut through and an unfortunate bike rider. I hope this was burned into her memory so that she never makes that mistake and other driver bad habits again.
Hey Mike, Happy we were able to get you another light so you could get back out there. We're sorry to hear about your accident, but glad you are doing okay! If your helmet sustained any damage, let us know and we can help you out with a crash replacement helmet. Stay Out There!
06/18/2022
Robert C.

United States
Helmet fits perfect. Just measure and order.
Fantastic fitting helmet with safety in mind when riding an electric bike. Considering your moving at a lot higher speed you have to protect yourself from harm and Bern helmet is perfectly made to do just that!
Thanks for sharing, Robert! We appreciate you choosing Bern to help stay protected. Stay Out There!
06/18/2022
Megan

United States
Love this light!
So far so great!
06/01/2022
Jock C.

United States
Love it!
Over all I am very pleased with the light. I had one instance when the light piped out of the helmet when I put it in the back of her car. I love how it's sits inside the helmet.
Glad to hear you're enjoying the Click-Mount Jock :)
03/24/2022
Derek M.

United States
Nite Brite
It's a cool light. Snaps into the back of the Watts 2.0. I feel like the two end pieces that snap into the helmet are a little flimsy and could easily brake, so I would take care with those ends. It's a nice addition to my nite kit.
Derek, Thank you for the feedback on the Click Mount Light! Stay Out There!